In today's world of computer technology, individuals and companies depend on fast reliable services. Karma I.T Solutions offers a full range of IT solutions to meet your entire home and business needs. Our highly trained staff provides professional, high-quality service at affordable rates in the comfort and convenience of your business or residential location.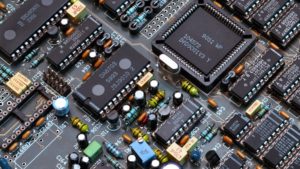 Karma I.T Solutions is a leading on-site computer services company. Our technicians, trainers and website developers have helped thousands of small businesses and home owners with their computer needs.
Hardware & Software Installation.
Hardware & software Troubleshooting.
Hardware and Software Upgrade.
Windows Server 2000 – 2012 Installation / Active Directory Configuration.
DSL, Cable Modem, Frame Relay or T1 Connectivity.
Wired & Wireless Networking.
Firewall & Security Audits and Installation.
File and Printer Sharing.
Printer Server Installation.
Data Backup.
Data Recovery Formatted Hard Drive, Re-partitioned Hard Drive or Deleted files.
Mail Server installation for interoffice and external communications.
Internet or Intranet Website Design and Installation.
Virtual Private Networking (VPN) Setup.
Remote Desktop & Remote Access Configuration.
Laptop Repair at the Component level.