Karma I.T Solutions is professional web design company in Los Angeles, California that supplies services of web design and development, web application development, professional ecommerce online shopping systems fully responsive on all screen sizes, website hosting, search engine promotion (SEO), software development and graphics design.
As a complete web solutions company we offer customer-oriented web design services and more importantly, deliver them effectively. Whether you are a small business or a large corporate, Karma I.T Solutions can help you achieve an online presence that delivers the very best for you and your clients. If your goal is to provide information, products, e-commerce or online services, we can ensure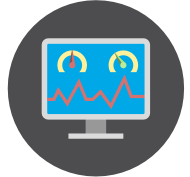 that the visitors to your site enjoy an informative, user-friendly and interactive experience. We utilize the skills of designers, experienced specialist programmers, search engine registration specialists and business management experts. Database driven websites and e-commerce solutions Interactive customer communication and service applications Database driven dynamic pages to keep site content up-to-date Intranet development for improved corporate communications and cost savings Online credit card and payment processing Solutions that meet your needs built on either a Linux or Microsoft platform.
Search Engine Optimization
Our Search Engine Optimization service encompasses consultation, keyword research, creating incoming links, submitting to search engines and finally, reporting on optimization results. Karma I.T Solutions is dedicated to the high standard of SEO that major search engines demand. We offer SEO services with guaranteed top results based on your keywords.
We Submit your website to hundreds of search engines, directories and links pages. Our trained staff will review your website and provide you with recommendations to improve it for better search engine rankings.
Here are some of the websites we have designed.
---